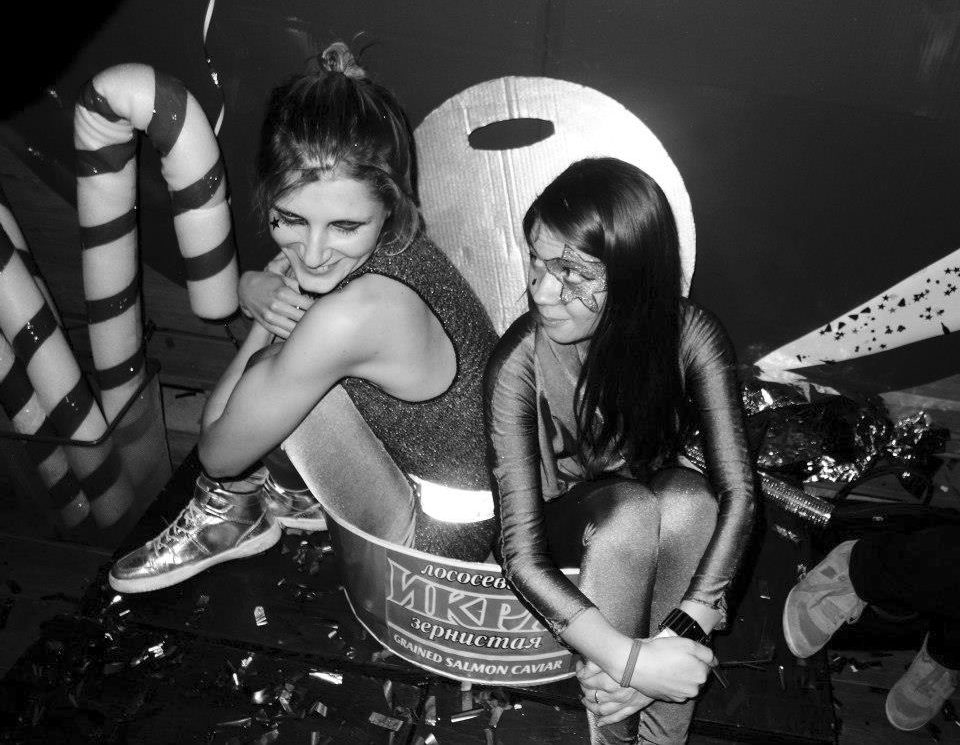 Salut! We are Tanja and Masha, the Moscow based design duo Freak Fabrique. We interact with environments, create and master spaces.
There are a few impulses moving our creative energy. An authentic texture. Transformation as the ability to preserve and convey the emotional background of an object. And recycling as invention of a new material identity. Working in close collaboration with Mrs. Architecture, we dress spaces in beautiful dresses — that is our mission.
The electronic music scene is perhaps the most accustomed field for us, but not the only one — we cooperate with various creative unions, institutions, companies. Using a wide range of tools, we're exploring our capabilities in the areas of stage design, architectural planning, art and installations.