Festival of Electronic Music and New Urban Culture
Karacharovsky Mechanical Factory, Moscow
June 5-6, 2015
OUTLINE Festival was Arma 17's project and one of the biggest Russian festivals, dedicated to electronic music, contemporary art, urbanism and eco-conciousness. Different locations we used for every event — usually it were industrial sites redesigned according to the conception of recycle, green philosophy and art.
During Outline 2015 at Karacharovsky Mechanical Factory, Freak Fabrique were responsible for 2 strategic spaces: first one was Woodz, the most long-playing  main stage and its whole infrastructure (bars, chill out zones, backstage, WC zone, etc). The second object was Depo, a 24 hours stage. We had 3 weeks for construction and creation.
Woodz 
Area: 800 square meters
The task: to create a comfortable oasis with closed infrastructure, using recycled materials and preserving maximum of  the scanty natural background of the venue.
Main Stage, capacity 1000 people
Swings and comfort zones
Different secret path and places, bridges, and the WC zone
Multi-level constructions and tree-houses — additional dance places 
Bar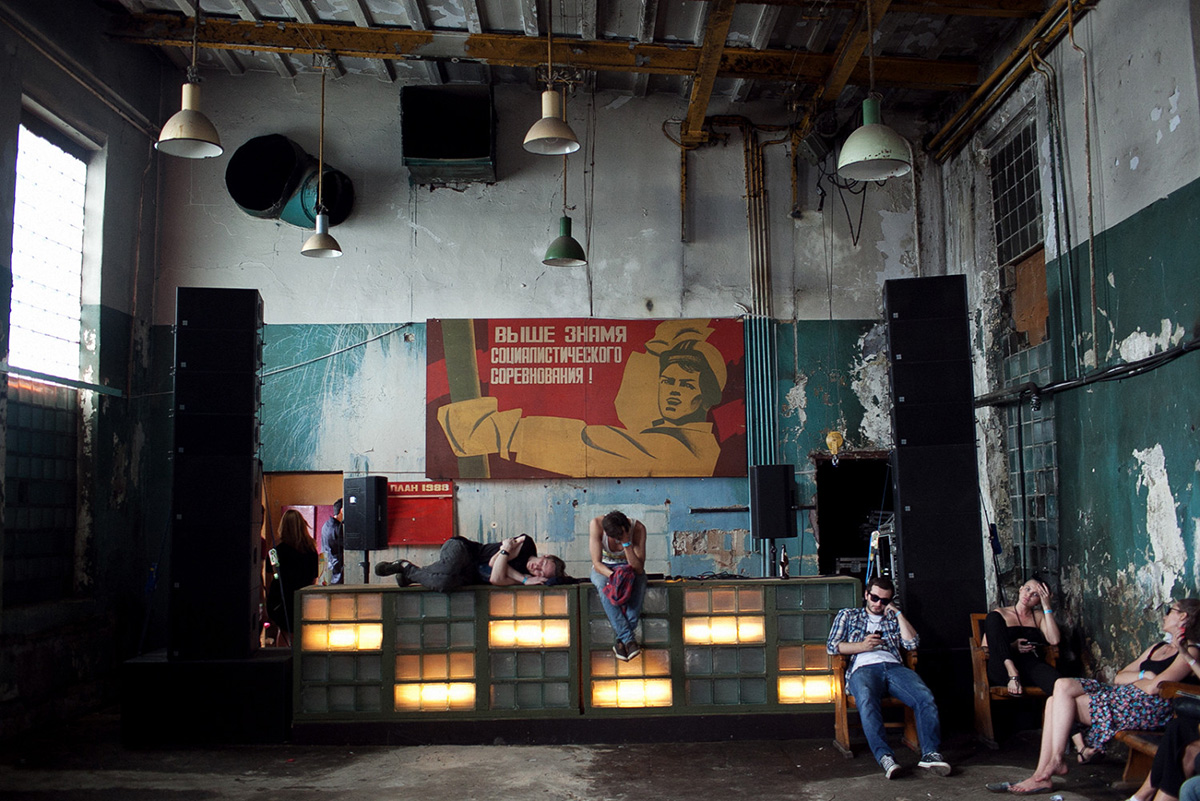 Spare indoor dance zone for the occasion of rain
Lineup: Hipushit / Noizar / Egyptian Lover / Poima / Ben UFO / Fumiya Tanaka / Giovanni Verrina / Dasha / Redkina / tINI / Rayo / Sonja Moonear / Ricardo Villalobos / Zip/ Ar:pia:r
DEPO
Depo was a 24 hour and 360 degree stage and a dancefloor, located aside of the industrial constructions.
Area: 1000 square meters
Capacity: 2000 people
Tasks:
— To create a new idea of a dance floor — the concept of transformable stage with the possibility to turn the dj place depending on the sun.
— To create a dominant dance floor/stage with distinct architecture visible from any point of the venue.
— To develop the system of outdoor lighting for the adjoining territory.
Stage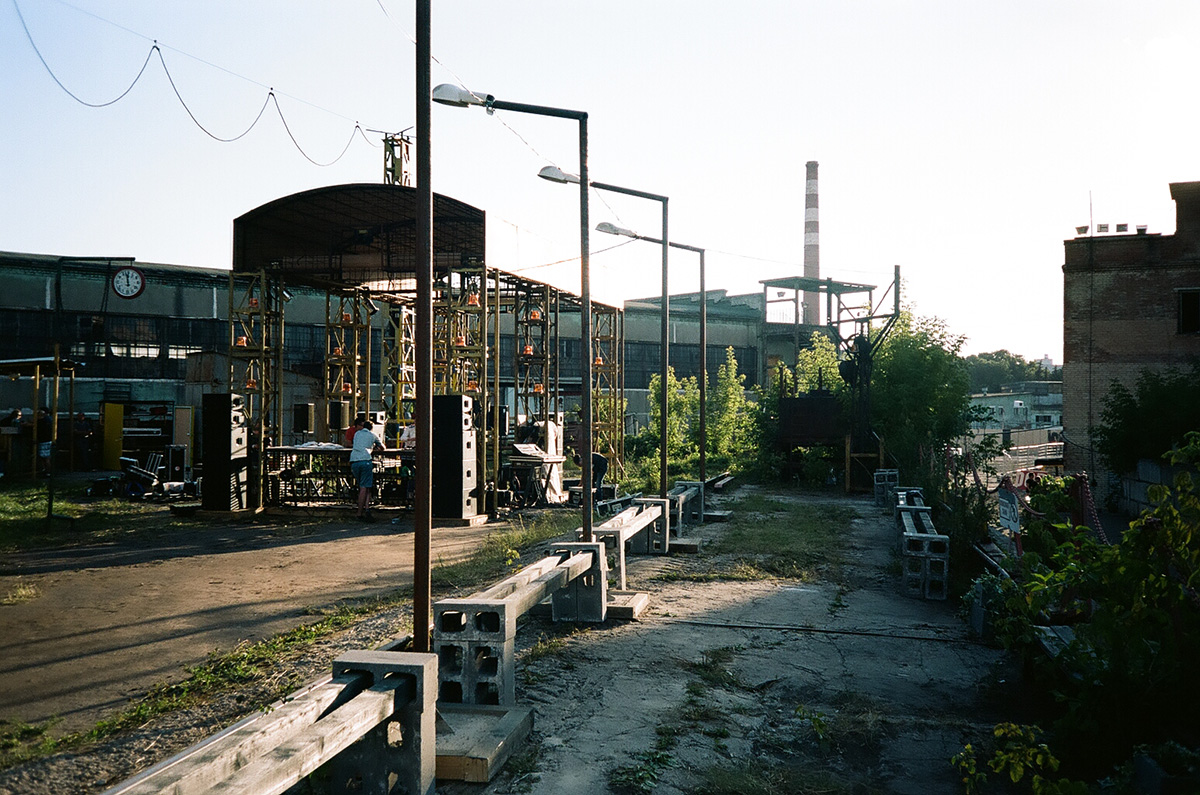 Seating space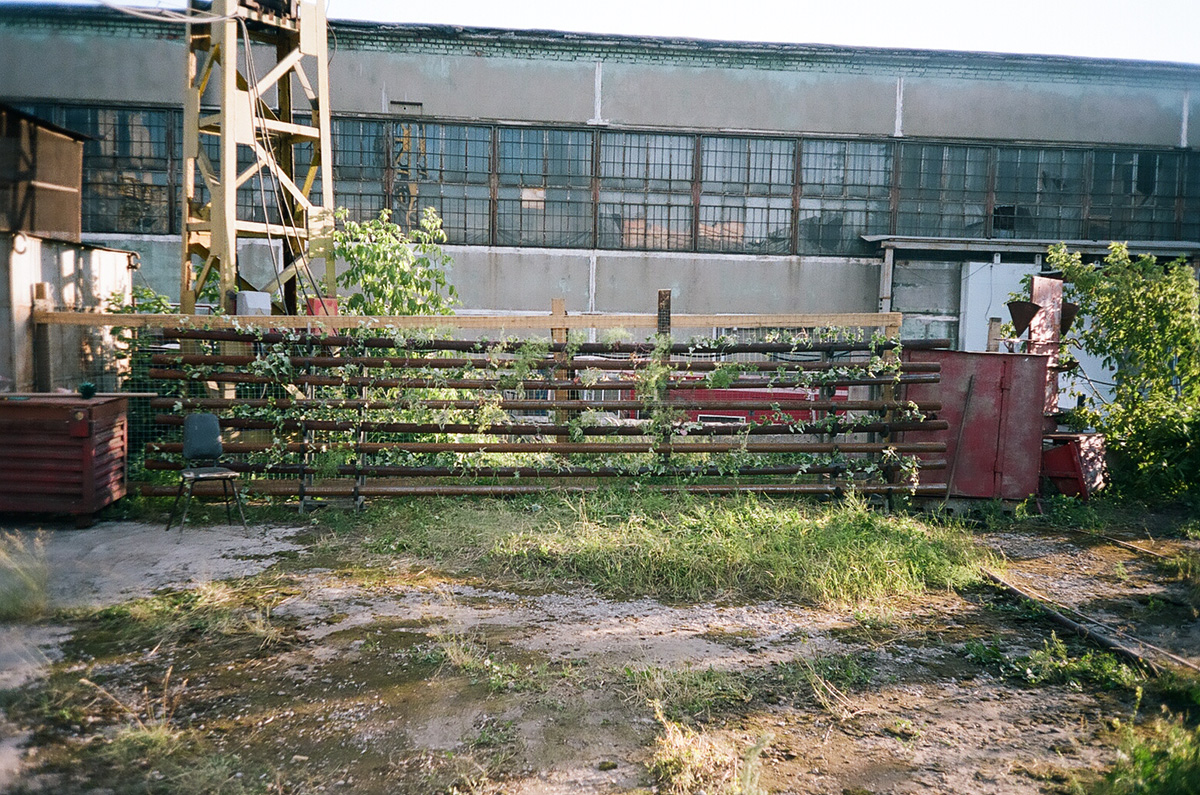 Flower garden / barrier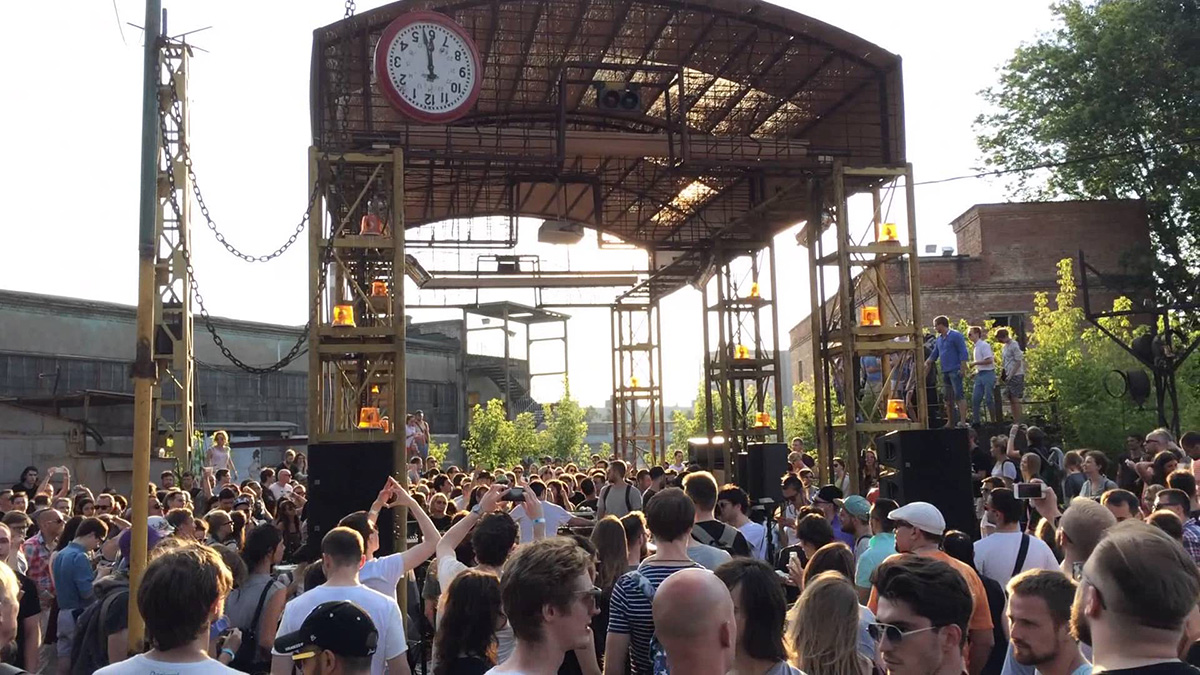 BarStreet Lights / clocks
DEPO lineup: Sputnik / New Composers / Marie Davidson / Felix Kubin / Xosar / Heatsick / Freska / Alex Danilov / Abelle / Lipelis / Richard Fearless / Route 8 / Pender Street Steppers / Kurmyshev / The Mole / Cobblestone Jazz / Ivan Smagghe