4GB Festival, May 2016
Georgia, Tbilisi Electric Locomotive Factory
4GB is an annual electronic music festival dedicated to the memory of the pioneer Georgian DJ — Gio Bakanidze. 4GB showcases how the will and unity of like-minds can turn a small memorial party into the major festival of the region, without loosing ties with initial emotions and values.
We were invited to create for 4GB by Christian Wolf, a light artist from Berghain (Berlin).
The task was to create a few zones of comfort and coziness between 2 buildings of Tbilisi Electric Locomotive Factory. It was important to create installations from artifacts, materials and objects found at the factory, with minimal funding for construction. These zones (podiums) were supposed to have different filling, be placed apart and be accessible for people.
Objects: 4 rooms and a trolleybus.
Four Rooms
1. A 3-sided podium with 2 rooms (checkered floor / yellow bench / blue door).
Materials: paint, used chairs, iron, all sorts of things that we transformed into lamps and other interior items.
2. Ladders. Materials: wooden beams 5*5, paint.
3.  Doors. Material:  old automatic iron door, paint.
We wanted to style it as the Soviet-Russia's metro
4. Geometric podium. Material: used old tables' modules, paint.
The trolleybus
A chill-out zone. Materials: Plywood (to cover the floor), rope (to revive the windows), plants (in the pockets on the windows), paint.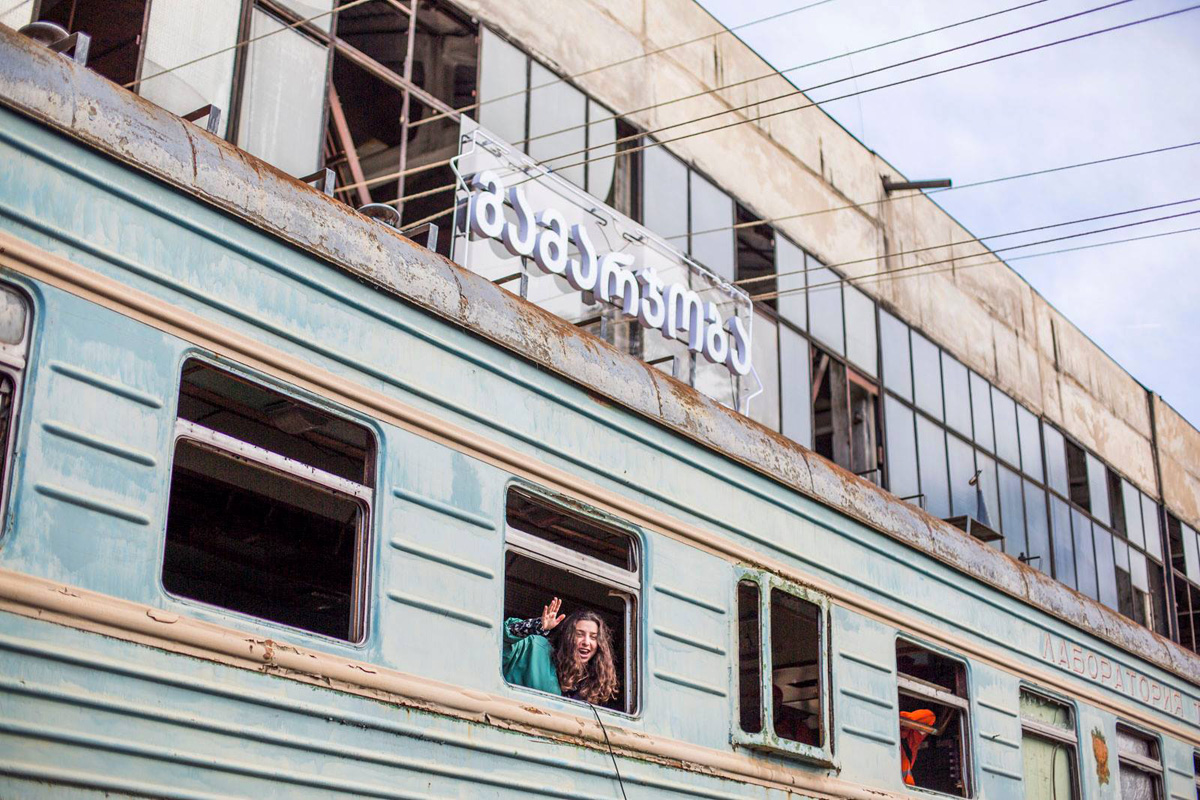 Mural by the artist Artem Stefanov